Actually, I think she's very good looking, but I'm not sure that she's worth knowing, or even worth having as part of our culture, on a personality level. The following pictures make the case that she's perhaps a shallow socialite. All the same I will withhold judgment until I have met her. All these pictures are just barely safe for work.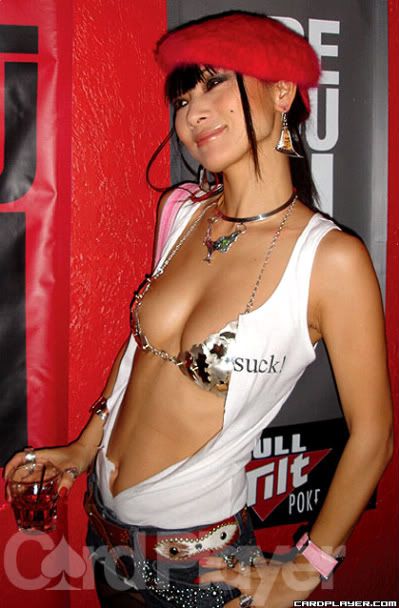 'I'm wearing a bra made out of stainless steel puzzle pieces because I don't just care about fashion, I also want to be comfortable.'
'I decided to go with the jacket with the fuzzy collar, in case it gets cold.'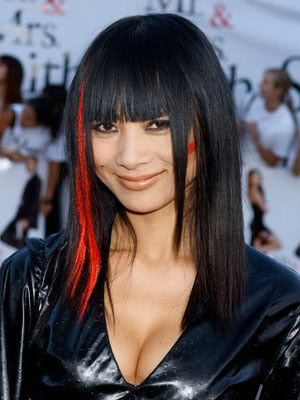 This is what Bai Ling looked like in the movie The Gene Generation. It was a movie about a future where there's some sort of weird DNA machine that doesn't make any sense and you have to dress like The Matrix if you're a hot chick.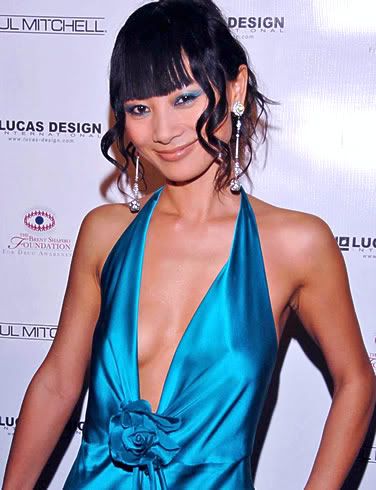 She's more reserved in this picture. This would be something she'd wear to, say, a funeral.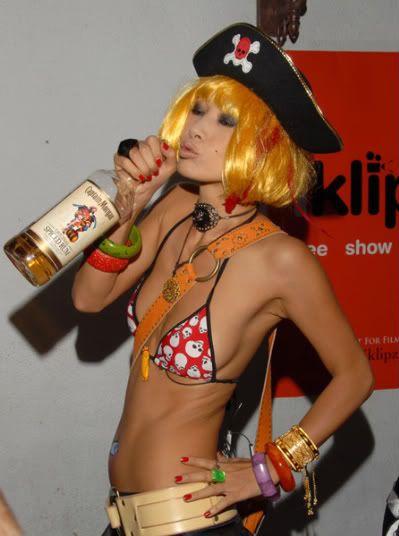 Oh please, if you'd polished off that much rum you'd be in your underwear acting like a pirate too.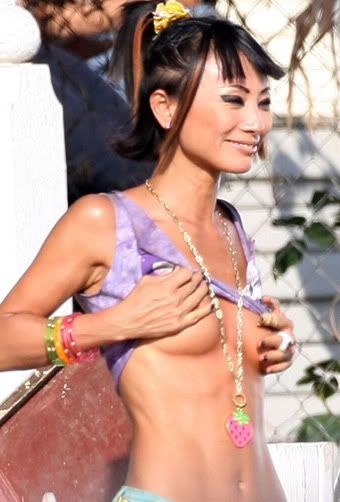 Maybe Bai Ling got hit in the head with a shovel and now thinks every day is spring break.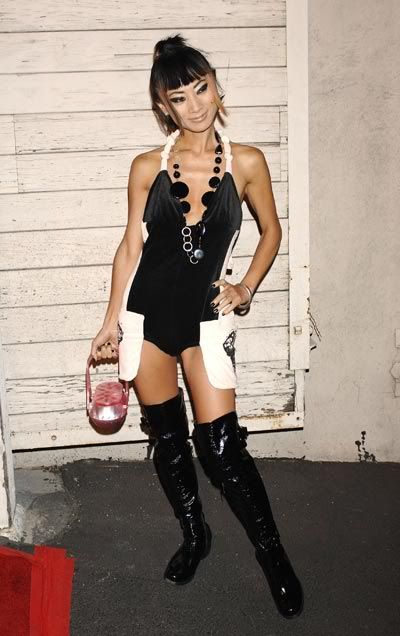 No comment.