I visit theb9 a lot. I guess there's people out there that would make something of that, but to heck with them!
There's a poster on theb9 who has this as his/her avatar: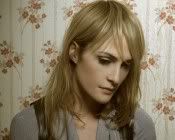 That's a picture of a cute girl. I don't know who it is, but she kind of looks like a younger Paula Malcolmson, and I think Paula Malcolmson is really cute.